Overseas Business
Sanfreund Corporation is actively expand business overseas,
visiting customers for sales promotion and presentation of business fields,
participating in invited exhibitions, and giving technical guidance
and training in various countries.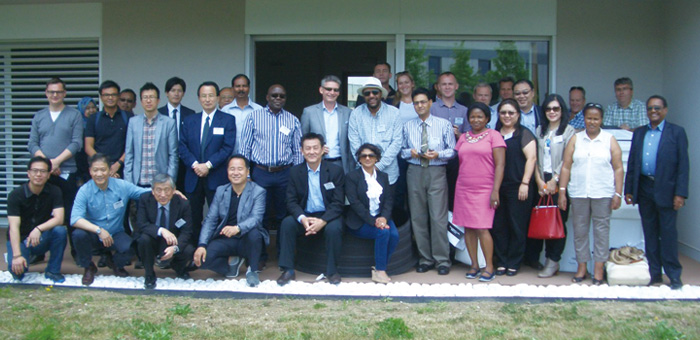 Each Department and Location
■Thermoplastic resin pipes
■FRP interior lining on underground storage tanks
■Interior lining on pipeing systems
■Precise fill level gauges
■FRP double shell structure for inside of steel tanks
■Cathodic protection
■Mass Teck tank leak test
Italy
Australia, Malaysia, Taiwan, Zimbabwe, Russia etc.
Indonesia etc.
Germany
Australia etc.
UK
Australia etc.